Patient Success Stories
---
Staged Bilateral Oxinium THR
Name:Verified patient
Age: 23
Country: INDIA
Staged Bilateral Oxinium THR(Total Hip Replacement) done at an interval of 2 weeks.
Before
After
Alcohol induced AVN (Avascular necrosis)
Name:Verified patient
Age: 45
Country: INDIA
Before
After
Old healed TB
Name:Verified patient
Age: 50
Country: INDIA
Before
After
Moderate Osteo Arthritis.
Name:Verified patient
Age: 47
Country: INDIA
Improved significantly at 6 weeks post PFO(Proximal Fibular Osteotomy).
Before
After
poly Oxinium knee
Name:Verified patient
Age: 70
Country: INDIA
My own uncle. Right side rotating platform knee (Depuy ) done 5 yrs back. Left side all poly Oxinium knee ( Smith & n) done 6 months back.
Though the design philosophy for both the knee is so different, clinical outcome was exactly the same.
Revision Joint Replacement Surgery
Name:Ambika Joshi
Age: 65
Country: INDIA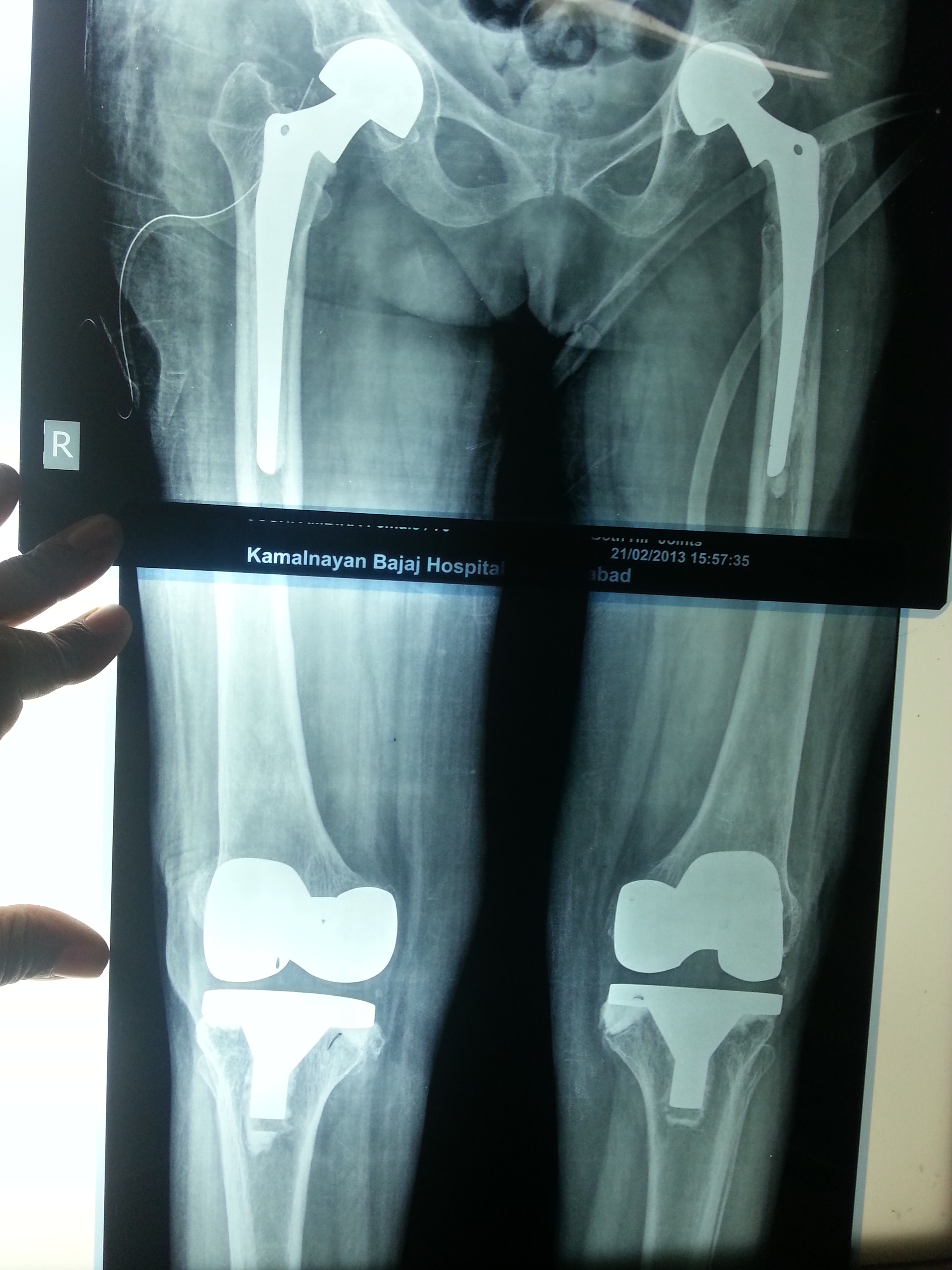 The 65-year-old women had done bilateral knee replacement. She did not have any problems or medical conditions till she fell down twice in six months after her surgery. But after that, she felt discomfort and was unable to walk because of artificial joint dislocation. Then she consulted with Dr. Santpure Shivkumar for revision total knee replacement. Cemented bipolar was done for long-term protection of her knee and now she is leading a pain-free life without any joint dislocation problems.
Paediatric Deformity Correction
Name:Ms.Abeer
Age: 2
Country: IRAQ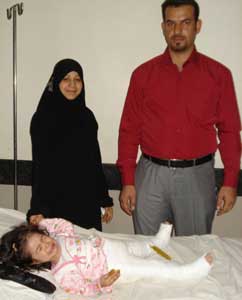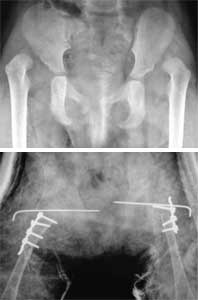 The female child was born with CDH (Congenital hip dislocation). This is a condition were the person would not have the ability to walk due to the dislocation of both hip joints.The patient had undergone a major reconstructive surgery (both hip) . And the cost incurred was around one tenth as the cost compared to USA
Complex Trauma Care
Name:Iraqi students
Country: IRAQ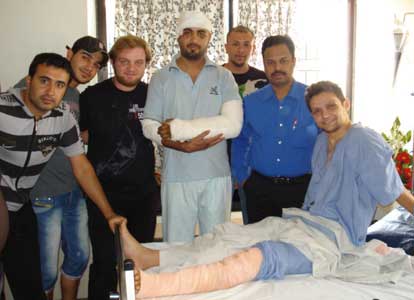 This is the review of case of fixing of fracture of two Iraqi students.
They had met with a motor vehicle accident and one had fractured forearm and other had fractured leg. Post fixation of fracture they had laid back recovery at the Hospital
Arm Bone Problem
Name:Mr.Francis Karju
Country: KENYA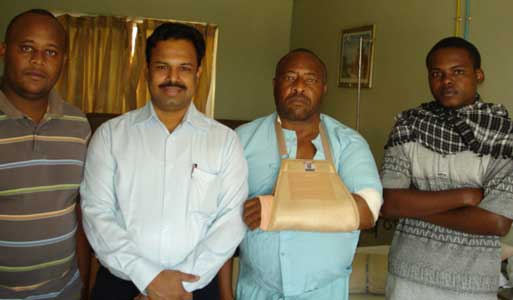 This patient from Kenya had fractured his thigh bone which got cured in the year 2002 through successful surgery. Again after 10 years he had an arm bone problem which was treated later on in the year 2012
Total Hip Replacement
Name:Mr.Ahamed
Age: 35
Country: IRAQ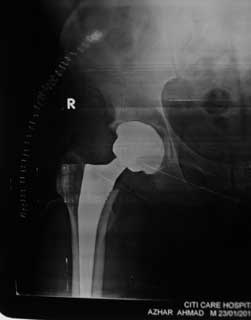 Symptoms - Severe right hip pain
The patient was diagnosed with Avascular necrosis wherein , the total replacement of hip should be done.The treatment started off with total hip replacement using Ceramic implants with a large head(36mm). Now he leads an pain free active life.
Total Knee Replacement
Name:Mrs.Hazra Begum
Age: 60
Country: SAUDI ARABIA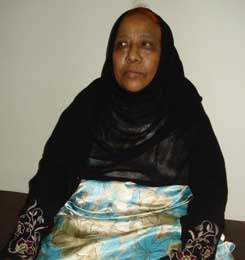 This is the review of the case of a patient suffering from severe Arthritis in her knees. Because of this she was unable to walk.She had undergone a total knee replacement and is now leading a pain free life
Arthritis of Knee
Name:Khalid
Country: IRAQ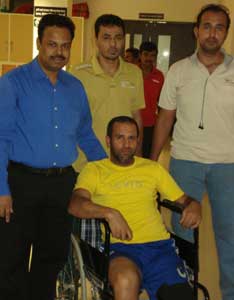 This patient from Iraq had early Arthritis of Knee joint.In order to prevent further damage, he had undergone corrective Osteotomy.